Wisdom Bootcamp - Philosophy of Meditation
with Ven. Losang Gendun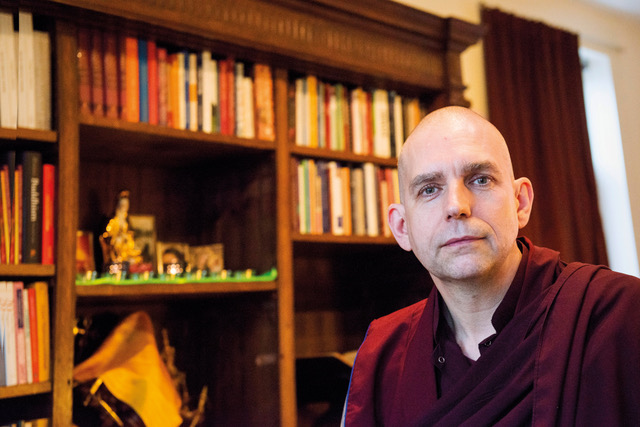 For those who appreciate deep thought and meditative exploration we offer a year of contemplation on the profoundest realization of the Mahayana tradition, that all living beings have Buddha-nature.

Using Maitreya's Sublime Continuum as our guide we'll investigate the wealth of philosophical ideas that the Tibetan traditions offer us, and how remarkably relevant they are, up till today.

To be fully alive also means to occasionally explore outside our comfort zone, especially as the dogma's of our era hinder our view of the wonders of the world. Packed with sophisticated analysis, poetry, concentration and loads of humor, we'll boldly go where the Buddhist Saints have gone before us.

Our Bootcamps are community days, in which we share the joy of each other's presence, food, meditation, lecture, discussion, and of course language. The latter means that the Sundays will be in English or Dutch depending on the participants.
Dates and time: Every first Sunday of the month (except for May 9) from 10:00 to 12:00 hrs and 13:00 to 14:30 hrs.
From 15:00 to 16:30 this will be followed by a Guru Puja.
Suggested donation to help cover our costs € 35. Students with low income € 20. For online teachings, half of the above donations is applicable (resp. € 17,50 and € 10).
Please note: To help the Maitreya Institute through these difficult times, we appreciate it very much if you adhere to the normal suggested donation. The fixed charges for the building and livelihood for our teachers remain the same.
To register, please send an e-mail to amsterdam@maitreya.nl
Photo credit: Jurjen Donkers
Go back
04-04-2021 10:00
04-04-2021 14:30
Course
Amsterdam