Emptiness and Bodhicitta - a weekend retreat with Ven. Amy Miller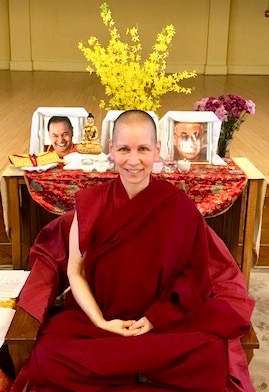 Ven. Amy will offer this weekend meditation retreat, based on the profound perspectives of Emptiness and Bodhicitta, realising our intimate interconnectedness with all living beings.
Cultivating these insights, we will learn to act in the world with empathy, self-compassion and a sense of empowerment and agency in dealing with life's challenges.
The retreat is suitable for both beginners and practitioners who would like to deepen their insights and practice.
Go back
01-12-2023 18:30
03-12-2023 17:00
Retreat
Loenen
Sign in