Maitreya Institute Loenen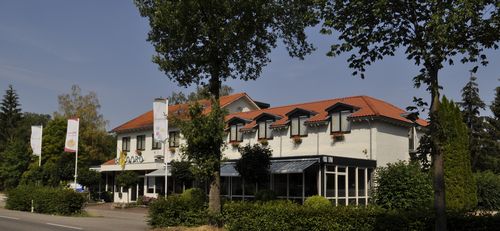 Maitreya Institute Loenen organizes courses, workshops and retreats on the theory and practice of Buddhism.
We offer a wide range of activities, from workshops lasting a couple of hours to retreats of several weeks. We can imagine that it can be difficult to make a choice between all of these. Take a look at the page How to start? or contact us for additional information and advice.
One of the things that makes us unique is the fact that we have a permanent team of qualified teachers. Our main teacher Geshe Sonam Gyaltsen is a Tibetan monk, originally from Ganden monastery in Tibet. He is a well-known scholar and ritual expert, and he has been teaching at the Maitreya Institute for over 25 years. Geshe Sonam Gyaltsen speaks Tibetan and during courses, he is translated live into Dutch. These teachings are usually about a classical Buddhist text whose deeper meaning is unraveled in detail. In addition to the lectures by the Geshe, during a weekend course also meditation and discussion sessions are led by experienced students.
A team of experienced and trained students also supervises many activities such as introductory courses, workshops, retreats, and prayer services (pujas). On a regular basis, well-known western and Tibetan guest teachers visit the center in Loenen to lead inspiring events. For an overview about our activities, see the Loenen Program overview or the general Program Calendar.
For more information, see: Joining an Activity in Loenen (daily schedule and house rules), and Staying in Loenen Outside Courses.