Monday evening - Guided meditation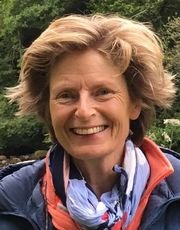 with Annelies van der Heijden
In these guided meditations we use different Tibetan Buddhist meditation techniques like concentration meditation, analytical meditation, and visualization meditation.
The meditations are open to both starting meditators who wish to learn to meditate, and experienced meditators who like to practice in a group.
The main language is English.
Monday evenings from January 17 – March 21. Please note: January 17 and 24 ONLINE ONLY!
Time: 19.00 - 19.45 hour
Please indicate in the NOTES SECTION in the donation checkout whether you'd like attend ONSITE or ONLINE and on WHICH DATES!
We suggest a donation to help cover our costs: € 3,50.

Go back
17-01-2022 19:00
17-01-2022 19:45
Meditation
Amsterdam
Sign in