Online Q&A with buddhist teacher Ven. Amy Miller
Would you like to get to know Ven. Amy Miller, temporary residential teacher at Maitreya Institute Amsterdam from September - December 2023?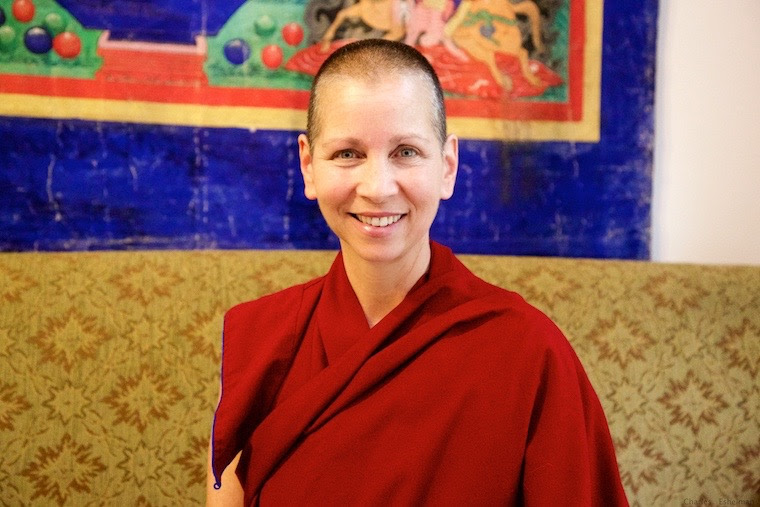 On Monday August 21 we will have an online Q&A with her from 19.00 - 20.00 hrs. She will be answering any of your questions about the teachings she will be giving the coming months at Maitreya in Amsterdam. You can enter the Q&A via this zoomlink: https://us02web.zoom.us/j/86514204585?pwd=WU1TYnUxVEkzc01tNERaaFFaby9XUT09 (Passcode: 505385)
The well-known American nun Ven. Amy Miller will be teaching in The Netherlands for 3 months, as a temporary resident teacher at Maitreya Amsterdam. Her teaching style emphasizes a practical approach to integrating Buddhist philosophy into everyday life. She is happy to help people connect with meditation and mindfulness to gain a refreshing perspective on the often so stressful lives people have. She inspires her students to cultivate qualities such as kindness, patience, and understanding, enabling them to navigate life's challenges with resilience and clarity. For an overview of her teachings in Amsterdam, click here.
Go back
21-08-2023 19:00
21-08-2023 20:00
Together
Amsterdam