Compassion bootcamp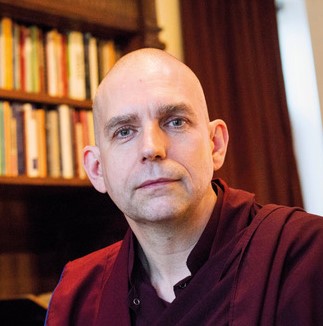 With Ven. Losang Gendun
What is compassion really: what is its psychological function, can it be cultivated and what conditions does it require? We will examine these and other questions on the basis of classical and contemporary Buddhist sources. Equally important is the close attention we will pay to the meditative development of compassion and all the resources that our mind offers in doing so. And we can gain knowledge from a living stream experiences of yogis.
The contemporary discussion of the Bodhisattva vows will be a regular feature on these Sundays. An optional feature can be a a purification ceremony at the end of the day for those who have taken these vows.
There will be ample room for questions and discussion.
The main language will be Dutch or in intelligible English, depending on the participants.
All activities can be followed online. Most of these activities you can also follow onsite, but currently we can safely accommodate a maximum of 10 persons in the meditation hall. If you want to attend in person, let us know when you register and you will be informed whether this is possible.
Registration for participation onsite: amsterdam@maitreya.nl.
Suggested donation to help cover our costs: € 25,-. Students and City pass holders € 15,-. (The compassion bootcamp is shorter than usual on this day due to another course in the morning.)
For online activities, in principle half of these amounts is applicable. To support the Maitreya Institute in these difficult times, we would appreciate it if you can adhere to the normal suggested donations, as our fixed costs for the center stay the same.
Go back
08-11-2020 10:00
08-11-2020 15:00
Course
Amsterdam